This is what your room!MATE installation could look like - digital door signs, information screens and calendar software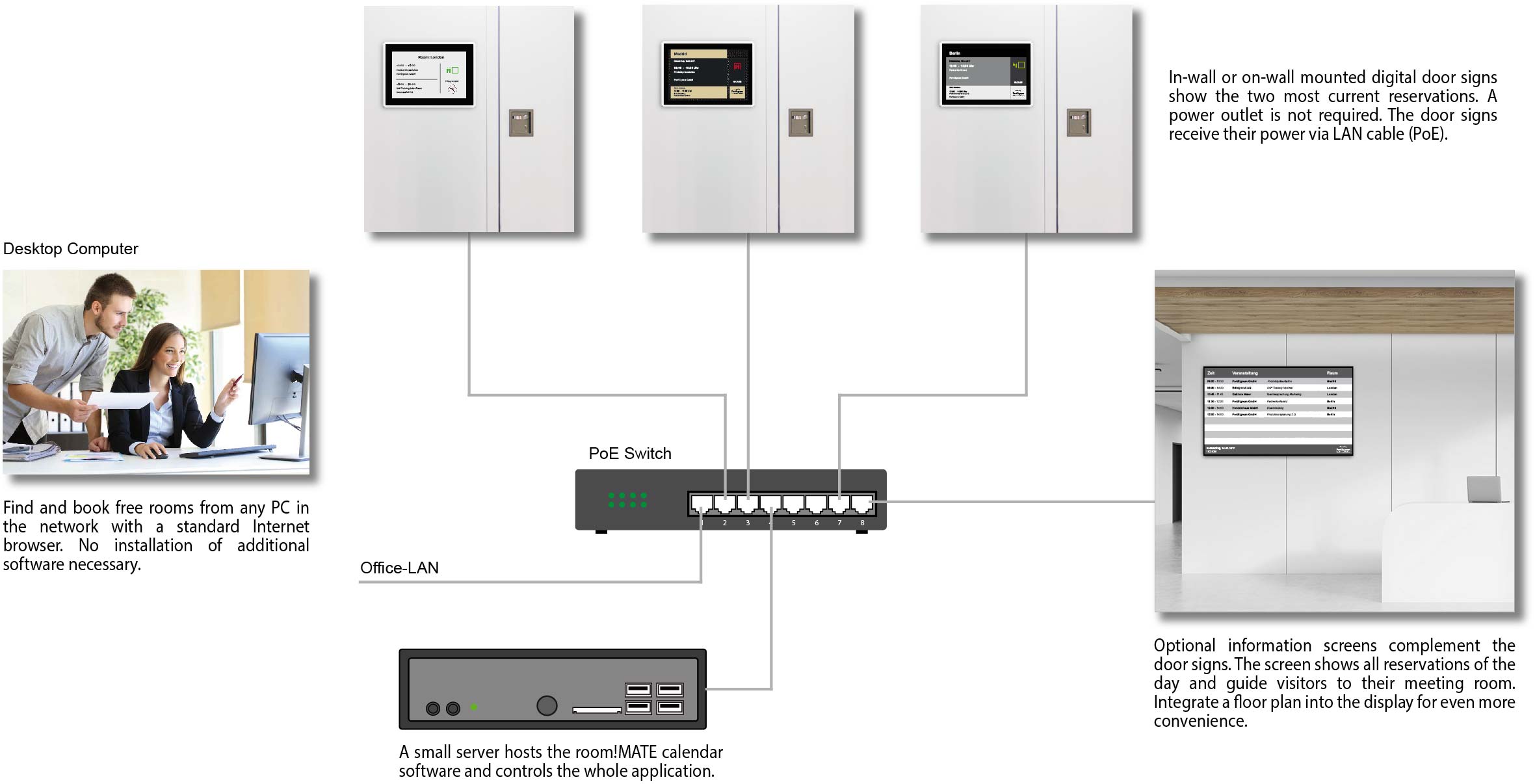 room!MATE is an all-in room management system with digital door signs, information screens to guide visitors and calendar software.
The installation of your room!MATE out-of-the-box room management system is simple and done in a moment. As there is no costly integration into existing IT systems, room!MATE is an affordable choice, even for a smaller number of meeting rooms.
Open the Internet browser of your PC to access the room!MATE Calendar and to find and book your meerting room. The installation of additional software is not required.
A powerful calendar software with many views makes the room management as user-friendly as possible. Sophisticated functions for the management of user rights control access to the calendar and rooms.
The high-quality and elegant digital door signs with 10.1" (26cm) display, narrow bezel and protective glass are available for in-wall and on-wall installations. Power over Ethernet makes the installation easy. With that, the installation of power outlets and cables is dispensed with.
The background image as well as the position and design of each element on the screen are changeable. A logo is required? No problem, just integrate your logo into a new background image.
room!MATE is scalable and the number of meeting rooms is not limited. Add new meeting rooms easily at any time and without any license costs.
Complement your room!MATE system with information screens at the entrance. Select an appropriate screen size and install the monitor in either landscape or portrait orientation.
room!MATE including all components is beeing produced and manufactured in Germany. This will increase product availability and makes it independent from poduct changes of other manufacturers.